Free 30 minute makeover
This is a special offer for all new websites, whether you are a new customer, or a current customer setting up your second or third website with us. If you purchase one year's hosting under the 'Standard' Hosting Plan (or above), we offer you the opportunity to get a 30 minute mini makeover, as a little "thank you" for choosing us to create your online presence.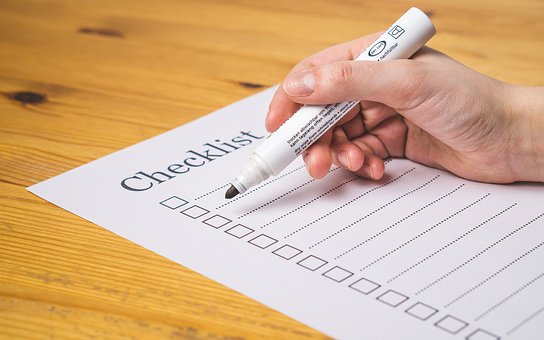 How does it work?
Build your website using our free content management system.


Once you have finished building your website and are ready to go live, make a payment for (at least) a year's hosting under the 'Standard' Plan or above.


Send me an email with a list of things you'd like help with, in order of preference.


The challenge is on! I will endevour to tick as many things as possible off the list
But what can be done in 30 minutes?
I can actually get quite a few small jobs done in 30 minutes (see examples below). Of course some jobs may look small but can actually be quite big, requiring some serious coding work, but it also happens in reverse - jobs that you might think are quite big/complicated, are often a matter of 5 or 10 minutes, so don't be afraid to ask!
If I estimate that the items on your list will take considerably longer than half an hour, I will advise you of this and give you a quote for the work. But there is absolutely no obligation for you to go ahead. You will not be asked to pay anything for the jobs completed in those 30 minutes nor to purchase additional time if you do not wish to.
This offer definitely comes with no strings attached.
Examples of what can be done
These are actual examples of things I have done for customers as part of this offer:
- Editing text or images to change the size, colour, alignment or position.
- Tweaking page templates to omit or include certain elements by default.
- Proofreading and checking for broken links.
- Improving text and internal links to help with optimisation.
- Populating "title" and "description" meta tags (also for search engine optimisation).
- Renaming pages and/or categories to have more search engine friendly names.
- Reducing file sizes to speed up the website's loading time.
- Moving a particular element to a different part of the page (this often requires some technical knowledge), for example moving the social media links from the top to the bottom of the page, or viceversa.
- Including a "fancy" font family for headings (
www.google.com/fonts
)
- Adding custom code so a particular type of text has its own size/colour/font (i.e. Prices).
Sounds good?
Hope this gives you a good idea of what I can do for you. I look forward to receiving your requests and finding out what challenges you have in store for me. Please allow up to 7 days for the changes to be made (hopefully it won't take that long, though - workload permitting).